Hauora is a quiet place to hear the earth.
Come to be nurtured, restored and to gather knowledge of the healing arts.
HOLISTIC & ALTERNATIVE THERAPIES
Dedicated to holistic and alternative therapies, visit Hauora to recharge mind, body and soul. Experience the different healing modalities experienced practitioners have to offer including:
Massage – a variety of different massage styles including Thai Yoga massage, Russian, Deep tissue, Relaxation and foot massage.
Sound therapy
Vocal diagnosis
Acupuncture
Kinesiology
Energy healing
Mini Readings with Human Design and many more…
Healing sessions are available from practitioners from midday Wednesday, then daily from 9am-5pm at set prices, ranging from $20 – $150 to be paid only in Lumins. Prices vary according to the healing technique and duration. Bookings can be made directly with the healers or by visiting Awhina, the Hauora info hub, where a volunteer will be there to assist you.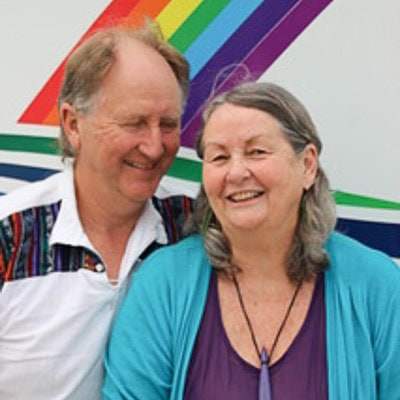 Professional Human Design Analyst
Human Design – Mini Readings by Christine
Human Design is a Blue Print of who you truly are not who you have been conditioned to be. You will need to provide your date, time and place of birth of birth. $30.00 for 20mins

Spirit Heal Massage
Wanting to Transform? Have a session with Sam, he uses love, breath, and intention with a slow body dance to transform what often gets deeply stuck in your body.
1hr – $70.00 1hr & a half $90.00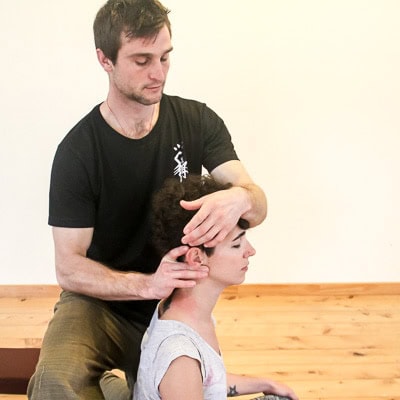 Thai Yoga Massage – Combine dynamic movements, various massage hands techniques and stretches.
Craniosacral Therapy (Light Touch ) – It's a type of bodywork that relieves compression in the bones of the head, sacrum and spinal column.
Thai Accupressure (Trigger point therapy) – Combination of pressure points based on Traditional Chinese Medicine , stetches and mobilisation.
OsteoThai – A bridge between east and West. Combines extraordinary creative and powerful Thai massage techniques with the precise and gentle touch of osteopathy.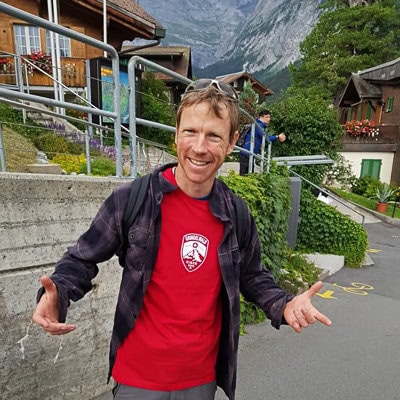 Physiotherapist
Physiotherapist, Acupuncturist & Pilates instructor with 13 years experience. I take a holistic approach; providing hands on therapy with deep tissue massage, joint mobilisation and manipulation, trigger-point release, exercise prescription, and acupuncture including moxa and electrical stimulation.
Tudor Burchill BPhty PGC Acu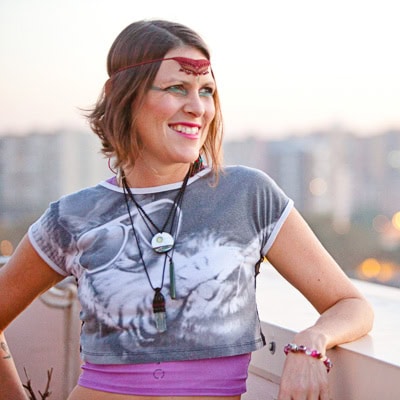 Jade Energies & Kinesiology
Kimberley Jade works in the modalities of Kinesiology, Sound Therapy, Sabotage Clearing & Channeling. Using an infusion of muscle testing, sound and spirit along with her extensive Kinesiology database, Kimberley provides support in all areas of life.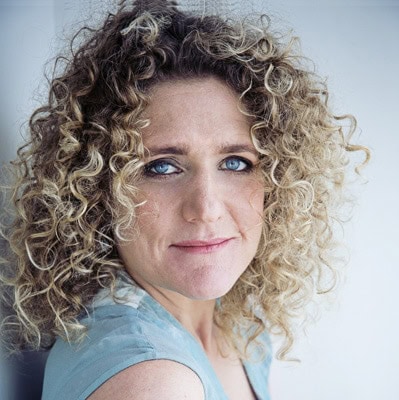 Sound and voice healer
Free your voice with diagnosis , prescription & energy clearing.
Sound and voice healer Georgia Duder-Wood offers intuitive, empathic and experiential wisdom from decades as a professional singer, vocal coach and training in Ascended Master Consciousness to help clients speak or sing their truth.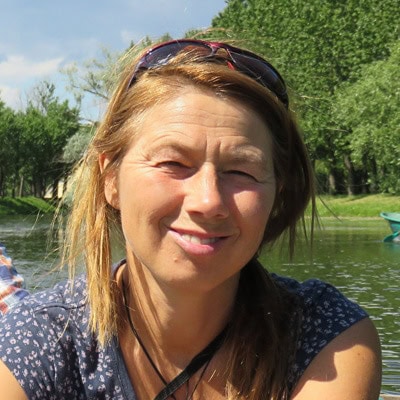 Russian Massage
Julia is a certified specialist in many types of massage, including classic whole body, deep-tissue, face-neck-shoulder, foot, visceral and psychosomatic.
She uses the integration of traditional Russian massage techniques with her intuitive energy, developed through the practice of yoga, aikido and meditation.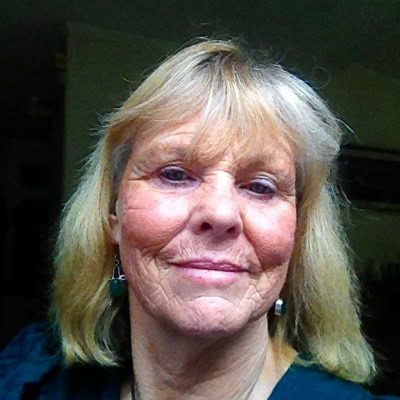 Creative Natural Therapies
Nikki Wimsett is a well qualified Alternative practitioner of 37 yrs experience working with a Holistic approach to facilitate healing on many levels combining techniques. Massage, PSYCH-K (Kinesiology), Hypnotherapy, Acutonics & Crystal Singing Bowls(Sound Healing), Reiki &Energy/ Chakra balancing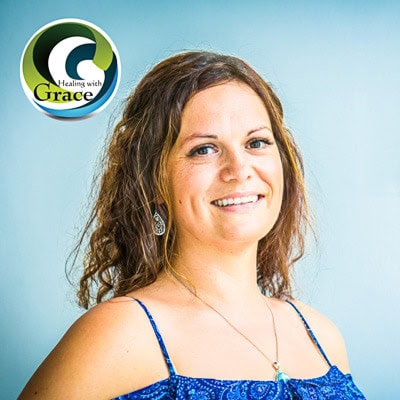 Massage Therapy & Energy Healing
Deep Tissue, Therapeutic, Sports & Relaxation Massage. Neuromuscular Therapy, Myofascial Release, Visceral/Abdominal Massage, doTerra Aromatouch Technique. Channelled Energy Healing, Soul Journey Healing, Guide Messages, Energy Clearing & Education.
Grace Shields BTSM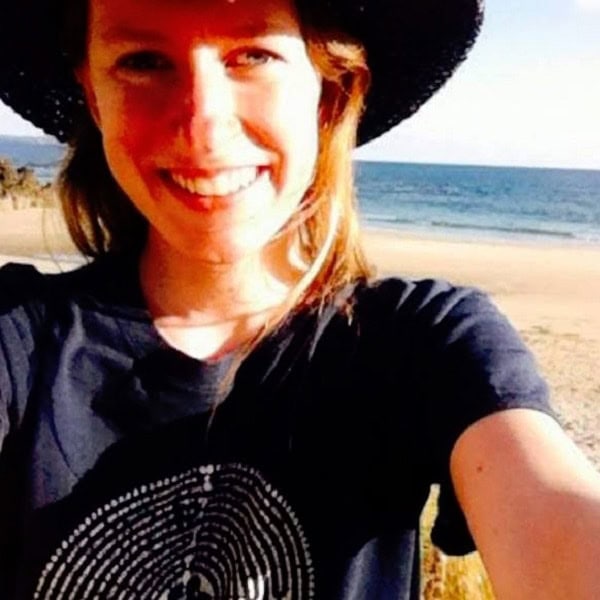 Hands-on Sound & Singing Massage for Deep Relaxation
Sonia Wilson is a sound healing practitioner from Paris, France. Her sessions offer a relaxing massage with essential oils combined with improvised sounds and singing, then guidance to help the client learn to tune their own body, voice and energy.
Aroha
Aroha offers a quiet space to sit, stretch, meditate and share knowledge on therapeutic skills and healing with a friend or loved one. Bring your own massage resources – massage tables are provided.
Tohorā
Health and wellbeing workshops are scheduled each day at Tohorā, the learning space within Hauora. During the night, Tohorā becomes a sound healing sanctuary.
SOUND HEALING SANCTUARY: Nights at Tohorā
9pm – 1am Music and sound alchemists
1am – 5am Recorded soundscapes: soothing sonic journeys from around the world.
Tune in and Tune up!
A new initiative for Luminate 2019, the Sound Healing Sanctuary is an intentional, ambient aural landscape for relaxation, meditation and healing heart-brain coherence, through the interplay of sound and silence offered by healers and musical alchemists.
Curated and held by the sound healers at Luminate, it is a deep and heartfelt offering of a relaxing space of aural intention, and perhaps come into a new consciousness around sound; an opportunity to tune in to a fuller resonance with ourselves and others, and tune up to the higher frequencies of human consciousness.
As this is an evening activity please be self-responsible about nurturing your body for warmth and optimal receptivity, and feel free to bring blankets or cushions, and perhaps a warm drink from Chill or Superfood café.
OPENING OF THE SOUND HEALING SANCTUARY
Thursday 31st directly after the Welcome Ceremony
Sacred Sound Journey, with sound healer Nikki Wilmsett, will open our hearts and guide our journey in setting clear intentions for Luminate. Nikki uses rose quartz crystal bowls and instruments tuned to 432 hz & 528hz, the vibration of nature and our deeper heart resonance. She will be joined by Georgia Duder-Wood and Sonia Wilson, both healers working in voice, to open and tune the space and ourselves to the energies of the crystal mountain on which we gather.
INTEGRATION & THE SOUND HEALING SANCTUARY
Wednesday 6th directly after the Integration Ceremony
Nikki Wilmsett and other healers will offer meditative, reflective sounds, in interplay with silence, to help integrate, anchor and embody the highest frequencies, the learnings and understandings of your Luminate journey, offering gratitude for the coming together in celebration, wisdom sharing, and collective growth.
SOUND HEALING SANCTUARY: ALCHEMISTS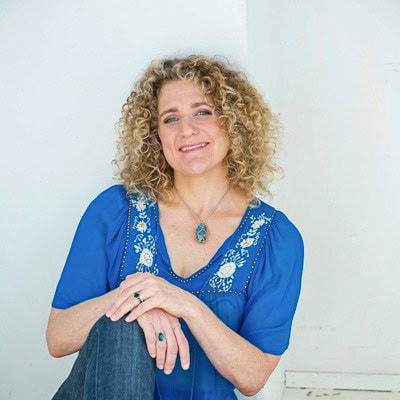 Curator of the Sanctuary, Georgia is a professional singer and healer working in sound. Her journey in the healing potential of sound accelerated with training in Ascended Master Consciousness, yoga and Naad (sound) yoga. Deeply honoring of the potential of the human voice to shift energy, she offers a finely tuned and texturally hued instrument improvising in play with ambient soundscape.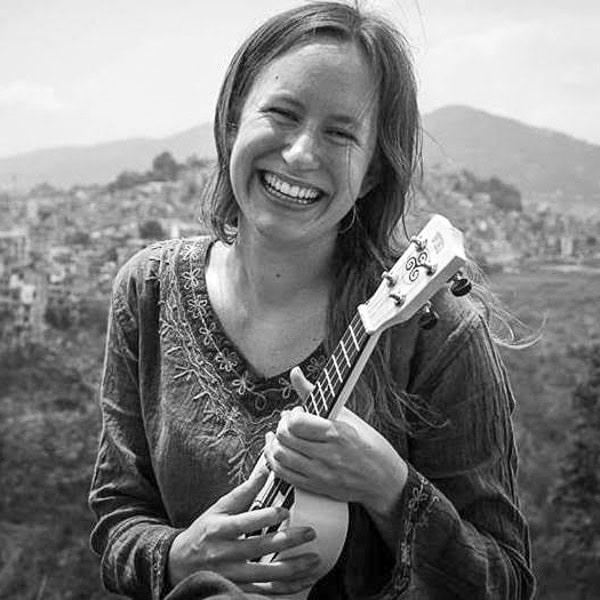 Space holder for the Sanctuary, Sonia Wilson is a Franco-American singer, musician and sound healer. Drawing inspiration from her musical travels to share medicine melodies from different cultures, she creates soothing soundscapes using her voice and a variety of sound healing instruments: tuning forks, kalimba, gentle ukulele playing, Tibetan tingsha cymbals, and singing bowl.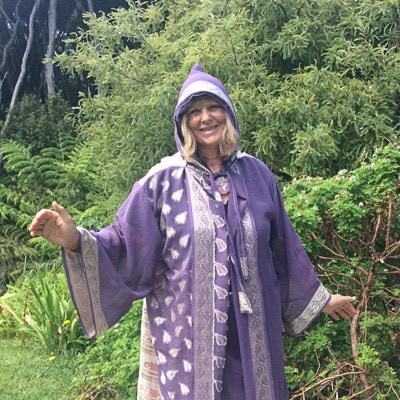 Space holder for Sanctuary, Nikki offers Heart-Song Chant, using heart chakra, crystal singing bowls and 432hz and 528hz (the vibration of nature our deeper resonance) tuning forks. She honours the heart vibration of creation, assisting us to open and unite, honouring our ancestors, Gaia and ourselves, guiding us to our natural state of love.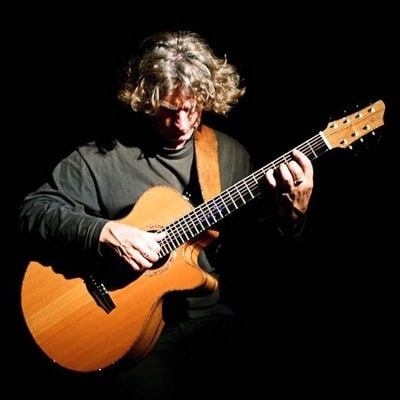 Through his wide and deep musicality, stringed instrument master Nigel Gavin is considered one of New Zealand's musical treasures. With a 7-string guitar and a set of loop pedals at his feet, Nigel's unique improvisations conjure up a rich tapestry of ethereal sounds and an invitation to introspection and meditation.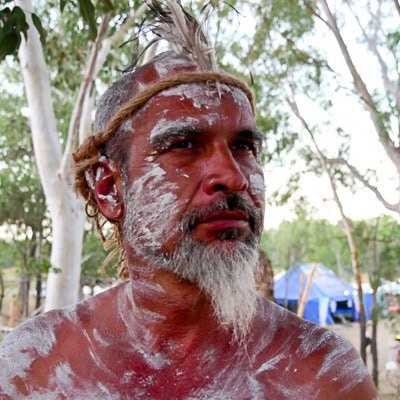 A Murrawarri man, Eshua works actively for the preservation of his culture and is guided by his ancestors. The Dreamtime Activation Ceremony offers a powerful field of intentional, meditational vibrations using didgeridoo to create whole body communication. Activating our healing potential, Eshua guides us as we remember how to connect and harmonise as multi-dimensional beings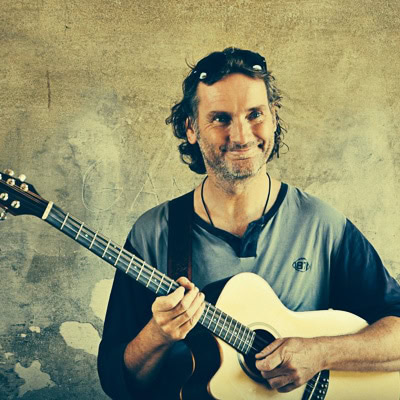 Playing a unique blend of bouzouki and bass, 'bassouki' master Jon Sanders offers Air on a G String: the conscious, subconscious and unconscious interplay of a sound bath in G and the sacred silences between these states. Impishly playful, deeply meditative vibrations evoking sensations of rustic bliss, faithful love and peaceful emotions of the heart.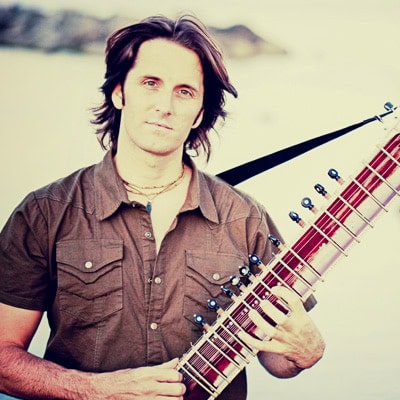 A multi-instrumentalist and singer, Prosad travels the world sharing his unique blend of sitar, guitar, reggae and world music. He has studied the esoteric connection between sound, vibration, mantra, music and self-realization for 20 years with Himalayan Meditation Master, Tulshi Sen, and sitar for many years with sarode maestro Alam Khan, son of the legendary Ustad Ali Akbar Khan Sahib.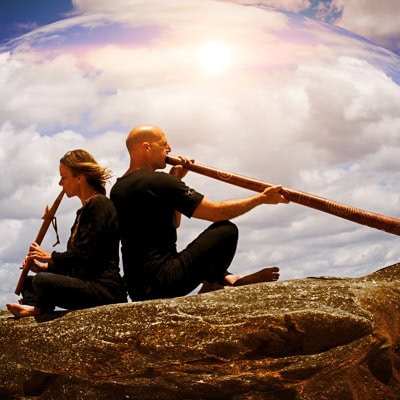 Using the ancient essence of black hemp Didgeridoos, the mystical sounds of the mayan temple flute, interwoven with sacred chanting, HeartSound take you on a sonic healing journey, resonating deeply inside your body, gently moving you into a deep state of relaxation and helping you tune into the inner vibrations of the universe.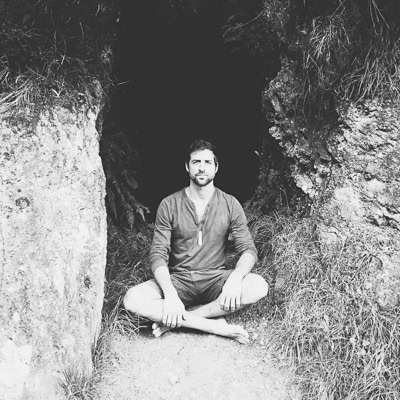 Becoming sound, traversing sonic landscapes, multi-instrumentalist Carlos Riegel works in service of music as a tool for the awakening of collective consciousness. Weaving sutble and intricate classical Guitar, didgeridoo, hand drums, clarinet, flutes, vocal incantations, Carlos transports his audiences into a world of subtle magic.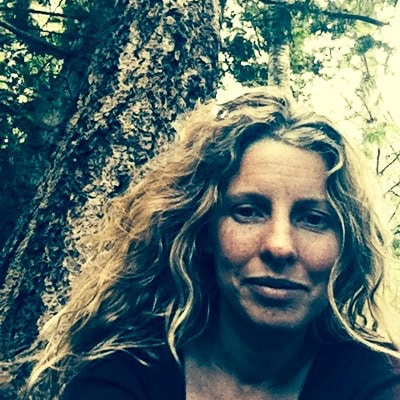 Herbalist, healer and intuitive empathy, Amy offers Plant Rhythms: a deep space for people to mindfully receive music with the frequencies of the forest, to sense for themselves how plants work in our bodies, cellularly and on medicinal levels. She will be providing a deeply relaxing and internal journey space with plant frequencies and music.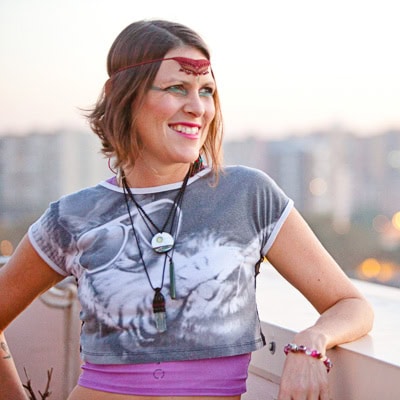 DJ Kimba Jade shifts consciousness with her array of ambient tunes, landscaping a path to divinity. Kimba Jade's passion is music, exploring sound and its healing benefits. She takes people on a journey into relaxation and meditation with sound that stimulates the heart, creating soundscapes with deep, loving intention.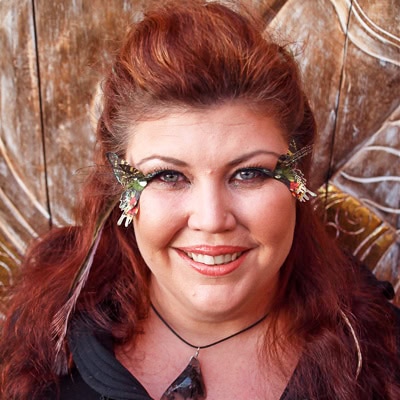 As both a DJ and sound therapist, Sonic Butterfly (Kylie Bower) works with the mediums of music and sound for inducing altered states of consciousness, a natural process necessary for health and well-being. Kylie offers Sound Baths, an invitation to journey in sound via the warm harmonics and pure frequencies of Himalayan and crystal bowls.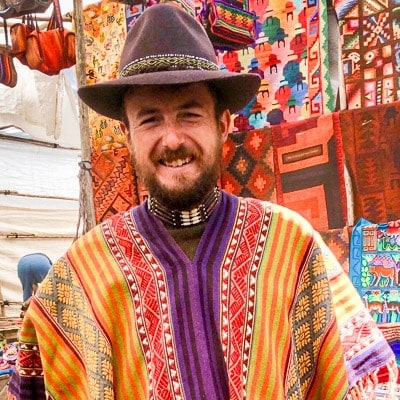 Inki is a tribal bushman born whose blood flows with the Susquahannock River, USA. As a manipulator of the hang drum since in 2009, it continues to speak of new possibilities, and is accompanied by Native American flute, the Armenian duduk and the melodic sansula. Their song is rooted in his work with elders and medicine men.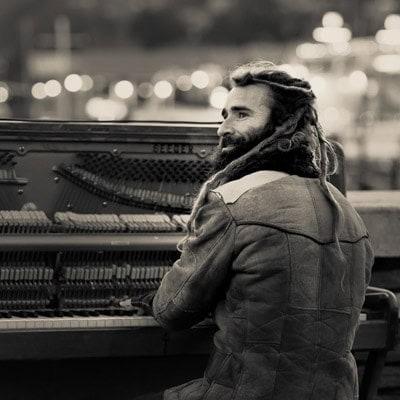 AJ has been playing the piano since he was two, finding 'the notes that like each other". In a deliberate move away from the alcohol fueled culture of most venues, he has quietly been exploring a new direction in music on the streets. Inspired by the beauty of nature,"music that frames the silence" is one of the best descriptions.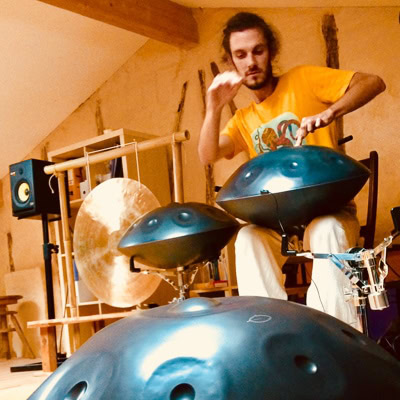 YellowSeed trained as a healing practitioner, and as a musician and therapist, often collaborates with other practitioners and artists, dedicating his skills to offer music journeys of a healing kind. With the magical vibrations of the handpan you are invited in a swirling healing bubble for you to rest and find inner peace, joy and gratitude.